Beat the Bulge with Barley & Beans Soup (Bean & Barley Soup)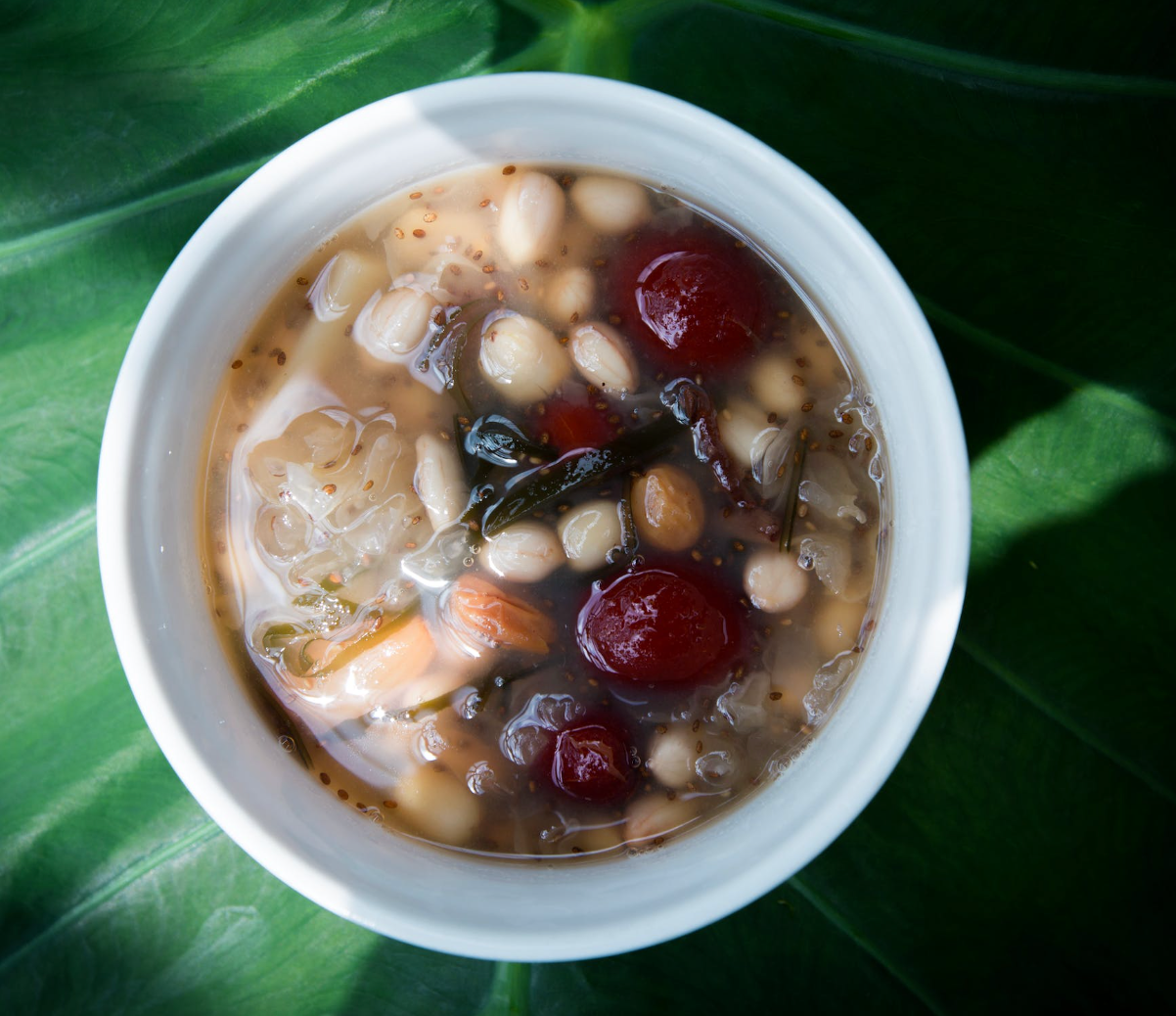 Bean & Barley Soup  VEGETARIAN
Ingredients:
2 tbsp plus 1 tsp Waltzing Kangaroo Chicken Flavor Bouillon Seasoning 
6 garlic cloves, peeled and crushed
2 sprigs fresh rosemary (4 1/2 inches/10 centimeters long)
1/4 teaspoon crushed red pepper
1 can (19 or 15 ounces/540 or 398 milliliters) kidney beans , drained and rinsed
2 teaspoons olive oil
1 cup chopped onion (1 medium)
1 cup diced peeled carrots (3-4 medium)
1 1/4 cup diced celery (1 stalk)
1 can (14 1/2 ounces/398 milliliters) diced tomatoes
1 cup quick cooking barley
10 cups baby spinach, washed
Freshly ground black pepper to taste
½ cup grated Parmesan cheese
Directions:
Bring the 7 cups of water and Bouillon Seasoning to a boil in a large saucepan. Add the garlic, rosemary and crushed red pepper. Partially cover the saucepan and simmer over medium –  low heat for 15 minutes to intensify flavor. Strain the broth through a sieve into a large bowl. Discard the solids.

Mash 1 cup of the kidney beans in a small bowl with a fork. Set the whole and mashed beans aside. Heat the oil in a 4- to 6 quart (4- to 6-liter) soup pot over medium heat. Add the onion, carrots, and celery. Cook, stirring often, until softened, 3 to 4 minutes. Pour in the infused broth. Add the tomatoes, barley, and reserved mashed and whole beans. Bring to a simmer, stirring occasionally. Reduce heat to medium-low, cover, and cook at a lively simmer until the barley is almost tender, about 15 minutes.

Stir in the spinach. cover and cook until the spinach has wilted and the barley is tender, 3 to 5 minutes. Season with ground pepper. Top each serving with 1 tablespoon parmesan cheese. One serving is 1 1/3 cups. The soup will keep, covered in the refrigerator for up to 2 days.
Adapted from
"Reader's Digest Magic Foods for Better Blood Sugar."