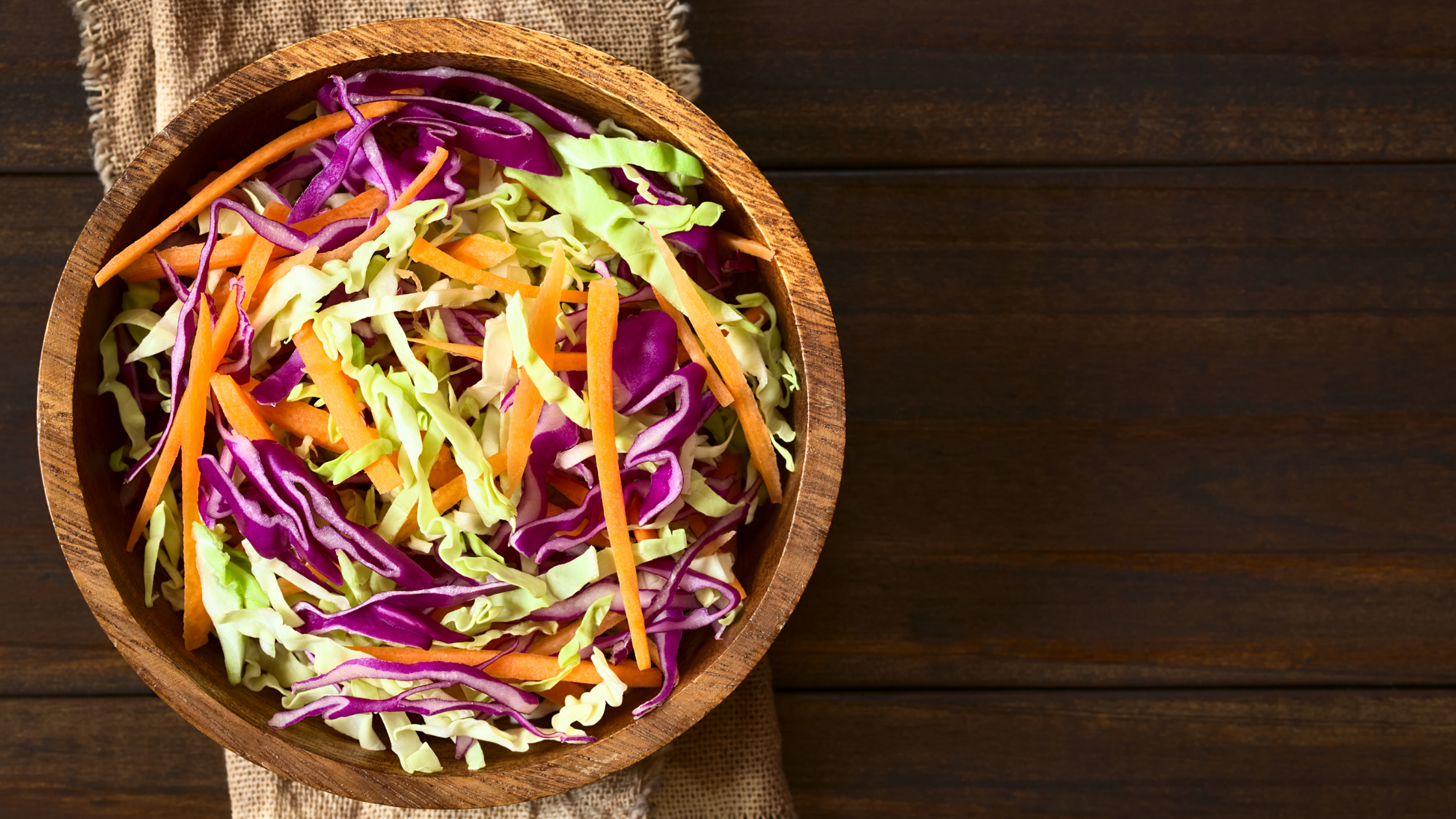 Egg Roll in a Bowl
Gluten Free
Yield: 6 servings
Ingredients: 
1 pound ground pork, beef or chicken
2 tbsp Waltzing Kangaroo Beef Flavor Bouillon Seasoning (or one silver sample bag)
½ a medium onion, diced 
5 oz shiitake mushrooms, diced
1 ½ tsp sesame oil 
1 tsp rice vinegar 
2 cloves of garlic, minced 
¼ tsp ground ginger 
1 tbsp gluten-free soy sauce* 
16 oz coleslaw mix (with carrots) 
Pepper to taste
Directions:
Heat 1 tbsp oil in a LARGE skillet over medium-high heat. Add ground meat, cook until no longer pink. Add Bouillon Seasoning, onion, mushrooms, sesame oil and rice vinegar then cook until onions & mushrooms are softened, about 5 minutes.  Add garlic, ginger, soy sauce, coleslaw mix and cook until cabbage is wilted, about 5 minutes. Remove from heat and season with pepper, to taste. 
Cooks Tip: It will seem like there is too much coleslaw, but it will shrink! Gently stir so the meat mixture ends up on top and the cabbage will wilt faster.
*If gluten is not a concern, regular soy sauce is fine. Other substitutes include: tamari, coconut aminos and liquid aminos.