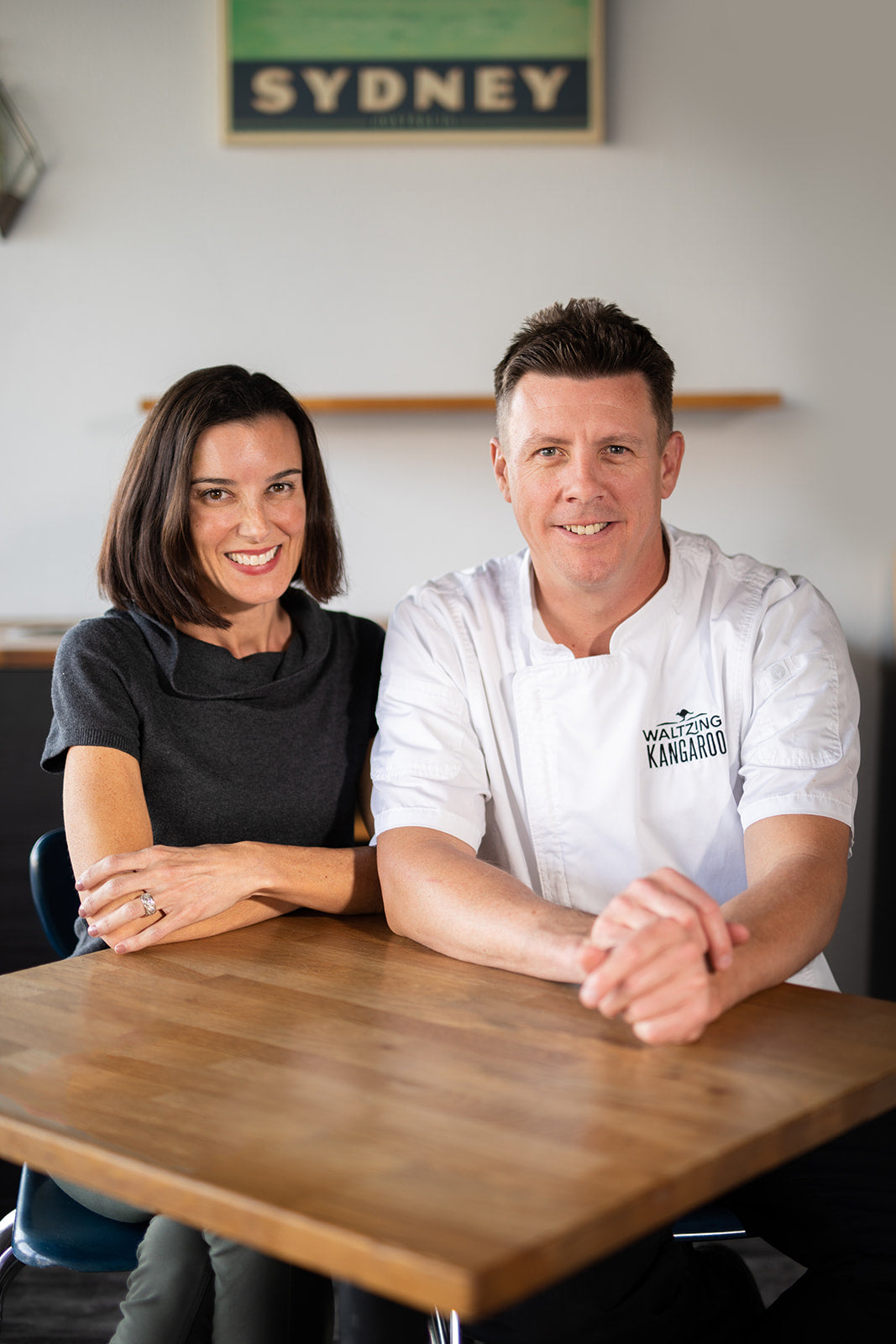 We're on a mission to share the world's most perfect food: the Aussie meat pie.
We packed up our family of four and traveled 8,330 miles from a small coastal town in southeastern Australia to Fort Collins, Colorado, and we've never looked back. The pies we serve today have been perfected as recipes and techniques were handed down from generation to generation, and today we continue to create new flavors to delight and surprise our customers.

On March 14, 2016 (Pi Day) Waltzing Kangaroo opened with a variety of gourmet meat pies, vegetable pies, and dessert pies. Everything is handmade using artisan baking techniques, focusing on consistency and high-quality ingredients. This attention to detail ensures that you will receive the same quality products whether you pick up pies in Fort Collins or have them shipped to your home.
We fell in love with Fort Collins, and thankfully, Fort Collins has fallen in love with us, too. Since 2016, we have been featured in books, magazines, newspapers, television, and online publications. A full list of our press can be found here, but let's face it, the only thing that matters is that "eating a pie at Waltzing Kangaroo" is one of the 100 Things To Do in Fort Collins Before You Die.

For years, we have used our proprietary blend of seasonings in our restaurant and, in 2019, started selling our bouillon seasonings to home cooks and food service establishments. The bouillon seasonings are vegan, gluten-free, non-GMO, and made locally in Colorado. Sharing delicious and wholesome food is our passion, and now our secret ingredient in the kitchen can be YOUR secret ingredient in the kitchen!