Give Them Something to Talk About
Gifting should be a memorable experience. This holiday season, why not surprise your friends and family with a unique taste of Australia? Our assortment of gourmet Aussie meat pies and a Waltzing Kangaroo apron are the ultimate presents that will leave a lasting impression.
Don't wait, our holiday order deadlines are 11/12 for Thanksgiving and 12/17 for Christmas.
Want to order multiple bundles at once? Please send us an email with your requests: orders@waltzingkangaroo.com
Small Batch, Big Flavor

Authentically Aussie
Made by an Aussie Chef in Fort Collins, CO, our savory pies bring the ultimate comfort food from Down Under right to your door.

Handcrafted Perfection
Every pie is prepared by hand, ensuring a consistent melt-in-your-mouth experience of warm, savory fillings with a golden, flaky crust. 

Customized for You
We offer two company gift packages and message personalization options to make gifting easy.
Two Holiday Gifting Options
Choose from our two gifting options, preselected to make everyone's taste buds happy. Want all meat? Choose the Sydney. Want veggie options included? Try the Byron Bay. Both come with an apron that can be used for years to come.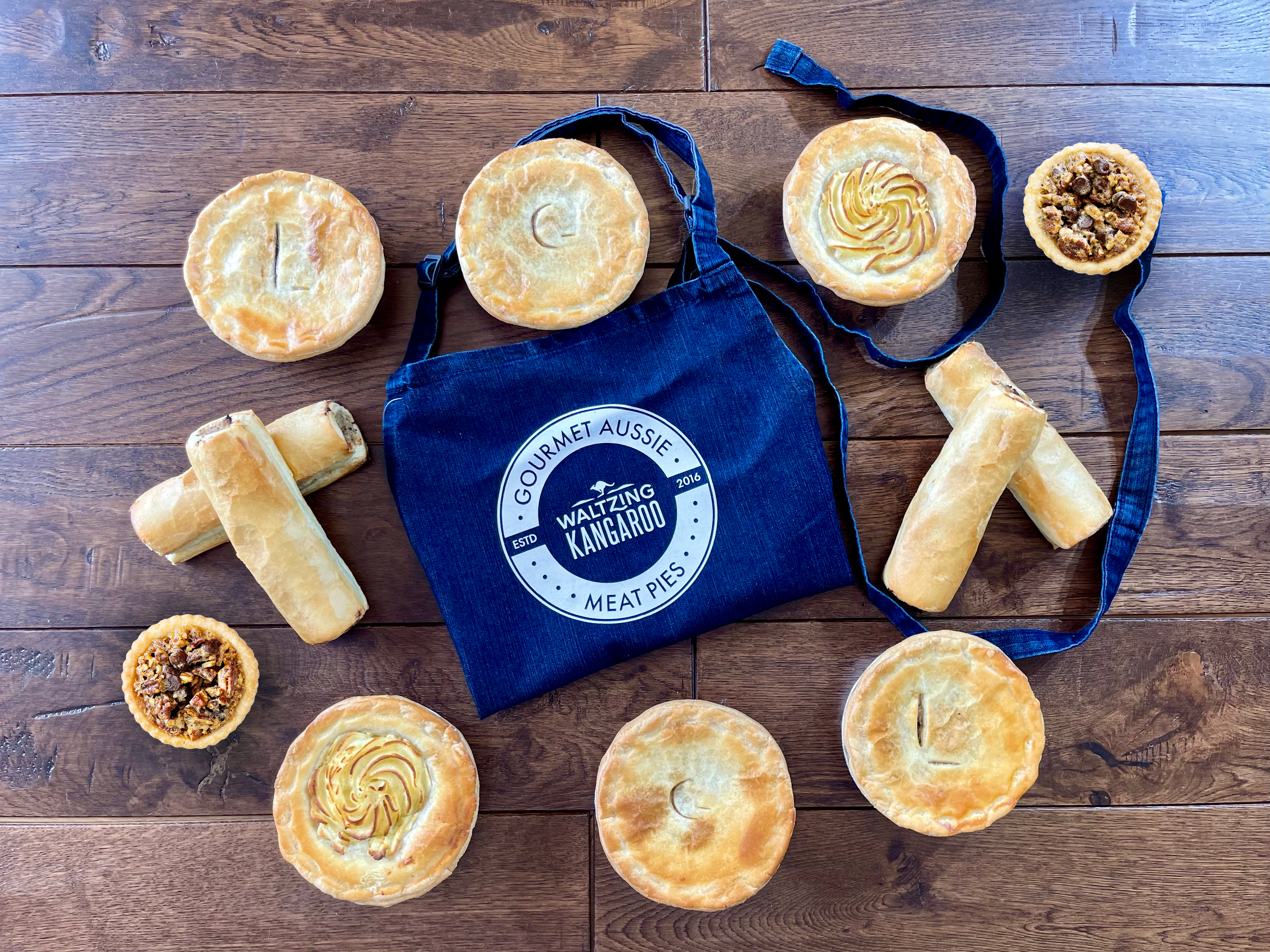 The Sydney includes
2 Beef Shepherd's Pies
2 Lamb & Rosemary Pies 
2 Guinness, Steak & Mushroom Pies
2 (2-packs) of Sausage Rolls
2 (2-pack) of Chocolate Pecan Tarts
WK Apron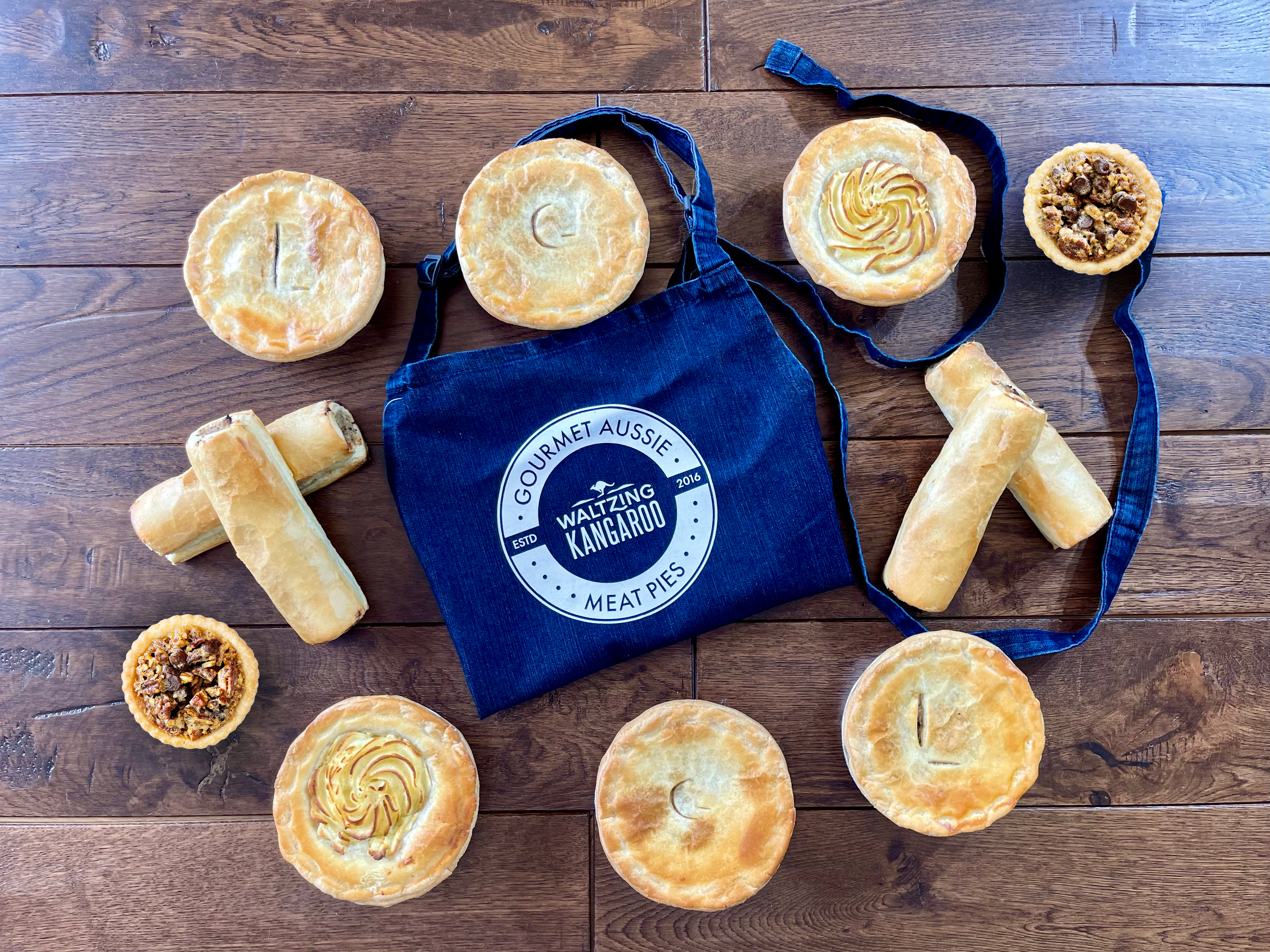 The Byron Bay includes
2 Beef Shepherd's Pies
2 Veggie + White Cheese Pies
2 Guinness, Steak & Mushroom Pies
2 (2-packs) of Sausage Rolls
2 (2-packs) of Chocolate Pecan Tarts
WK Apron
It's as Easy as Pie
Sending a package of our gourmet Aussie meat pies is a quick way to show your love and appreciation. They arrive frozen and are quick to bake at home for a fresh, flaky pastry paired with mouthwatering fillings.

Select one of our gifting options
Choose the Sydney, all meat pies, or the Byron Bay, with a veggie option

Write your message
Your chance to tell your giftee what they mean to you

Checkout
Your tasty gift will be shipped out the following Monday
* * A HOLIDAY WARNING * *
If you live on the East Coast, we highly recommend choosing 2-day Express or Overnight Shipping. Since our packages are perishable, we don't want them to expire before you receive them if delays happen due to inclement weather.