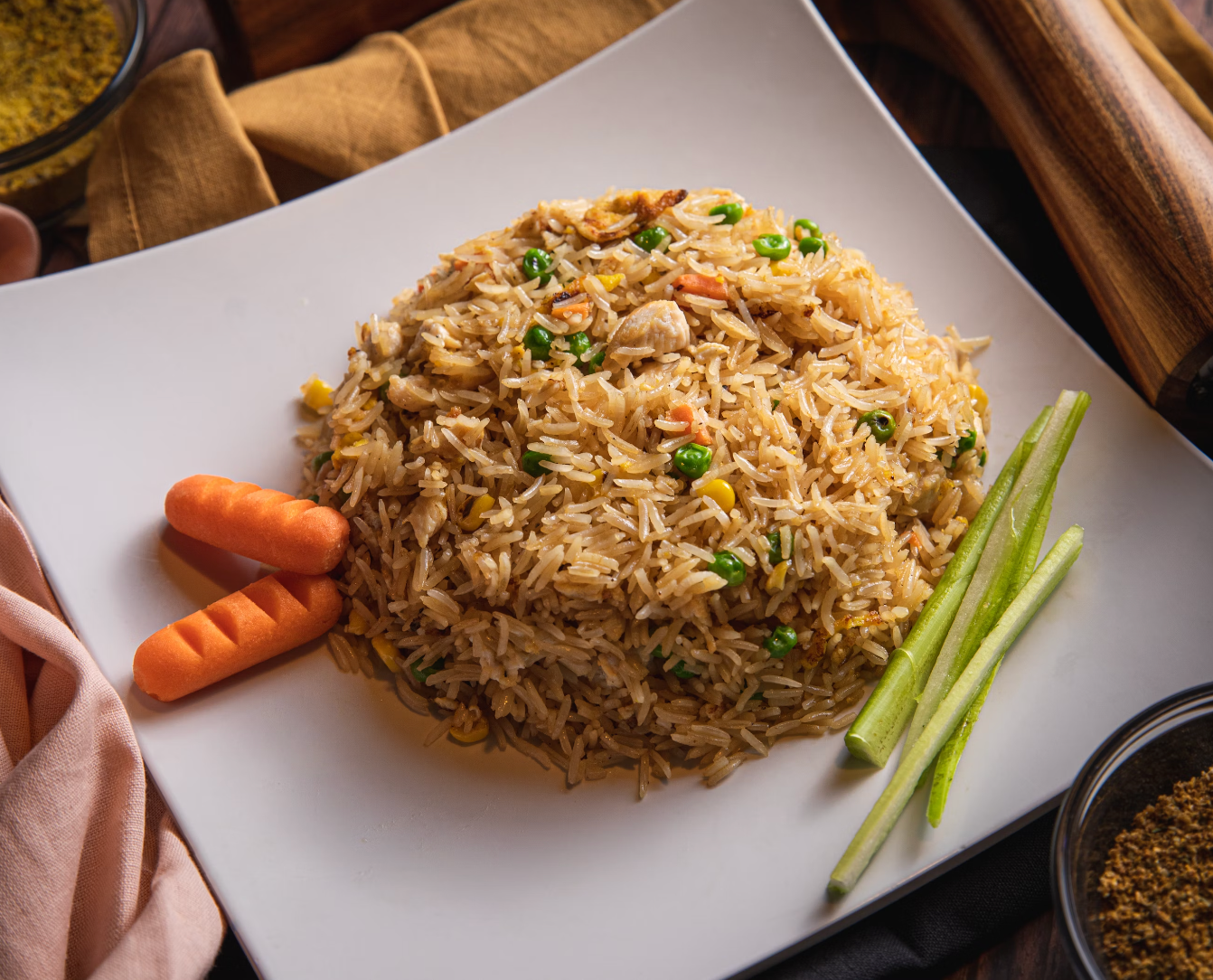 Yield: 6 servings
Cooks Tip: Feel free to cook rice ahead of time, cold rice is ideal! 
Ingredients:
2 cups uncooked rice 
3 eggs, beaten
½ lb. bacon, diced
½ of a medium onion, sliced in thin half moons
12 oz bag of frozen peas and carrots, defrosted
2 cloves of garlic
2 tbsp preferred cooking oil
1tbsp Waltzing Kangaroo Chicken Flavor Bouillon Seasoning
1 tbsp soy sauce*
Directions:
Cook rice and set aside to cool. This is essentially a one pan meal. Unless otherwise specified, cook on medium-high heat. Heat a large frying pan with a touch of butter or oil. Pour eggs into the pan. Leave the egg alone, it should cook quickly and is ideal if it stays pancake flat. Once cooked, gently slide it onto a cutting board. Slice egg into small (½ in. x 1 in.)strips. In the same pan, cook the bacon for 5 minutes or until just crispy. Once cooked, remove with slotted spatula into a bowl or plate and set aside. Drain off excess fat, but leave some to sauté onions. Cook the onions for 1 minute, then add the garlic and cook for an additional minute. Again using your slotted spatula empty into the same bowl or plate as the bacon. Turn up the heat to high, add 2 tbsp cooking oil, cooked rice and "fry" the rice, stirring continually for about 5 minutes. Add bacon, onion, garlic, peas, carrots and stir to combine. Add bouillon and soy sauce and stir until fully combined. Add egg and mix through, 1 minute.